UMH PARTICIPATES IN A PROJECT TO RAISE AWARENESS ABOUT CLIMATE CHANGE
Students and graduates from the Miguel Hernández University of Elche (UMH) are participating in the Erasmus+ project Travel Transformation, whose objective is to improve communication capabilities on raising awareness about climate change and sustainability. The project participants included young people from various fields of knowledge from six countries, including Chile, Mexico, Ecuador, Greece, Germany, and Spain.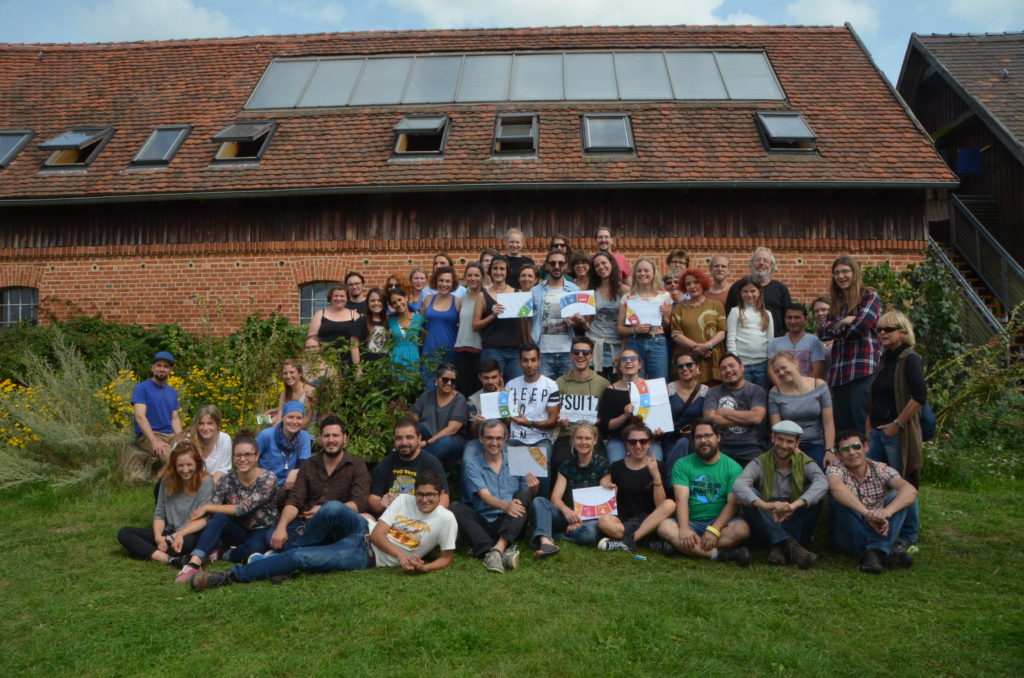 During the final two weeks of August, the group stayed in the small town of Karnitz, Germany, a locale that offers a summer school every year that addresses sustainability and shows how to publicize it. For this, the participants took part in different workshops on spots, animation, online TV, radio, painting, and transmedia. Each workshop concluded with at least one product focused on raising awareness about climate change.
These products will be made available on a web platform, and the participants will attend a second meeting in Chile in January 2018. The UMH also participated in a project about raising awareness on climate change last year under the alias of C4CC: Capacities for Climate Change. The current activity is part of Erasmus+ KA2.