SERVICE OF INTERNATIONAL RELATIONS WELCOMES PROFESSIONALS FROM THE BULGARIAN MEDICAL UNIVERSITY OF PLOVDIV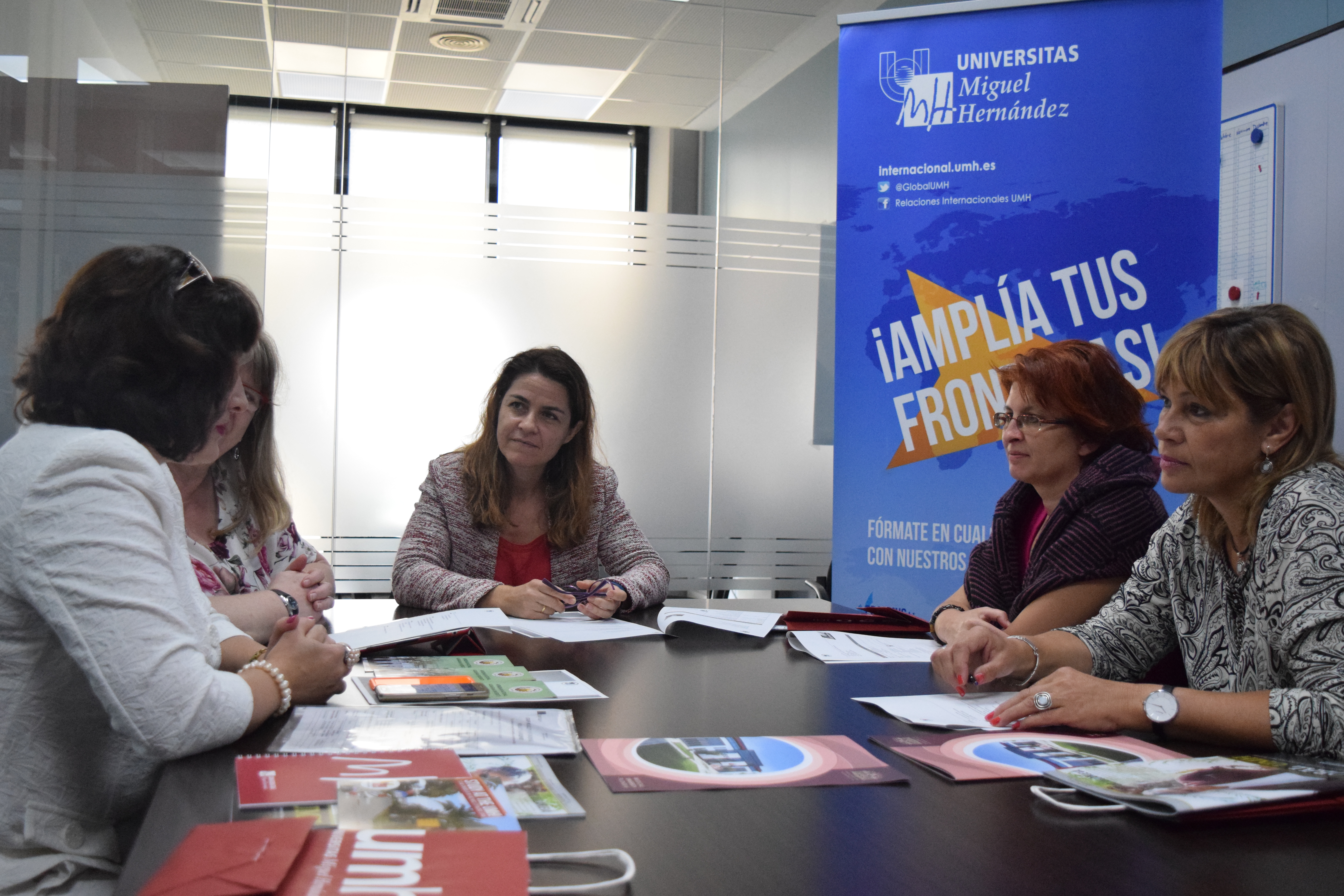 The Service of International Relations, Development Cooperation and Volunteerism is participating in an Erasmus+ Staff Mobility project along with the Medical University of Plovdiv from Bulgaria. Alexandra Kaloudova and Nedyalka Toneva, personnel from that university's Department of International Cooperation and Project Activity and the Office of the Rector, are taking advantage of this action to learn about the different mobility programs at the UMH.
This week, the two visitors are taking part in sessions with personnel from the Service of International Relations to share experiences and exchange knowledge about both universities. These meetings are allowing Alexandra and Nedyalka to see firsthand the good practices of mobility, international cooperation, and volunteerism going on at the UMH.
This activity is enabling the UMH to improve internal communication with the Bulgarian university, and facilitating future cooperation efforts and mobility actions for faculty, students, and staff from both universities.