EPSO FACULTY TRAVEL TO THE ARMENIAN NATIONAL AGRARIAN UNIVERSITY TO IMPLEMENT THE ORCHARD AND FARM TRAINING PROJECT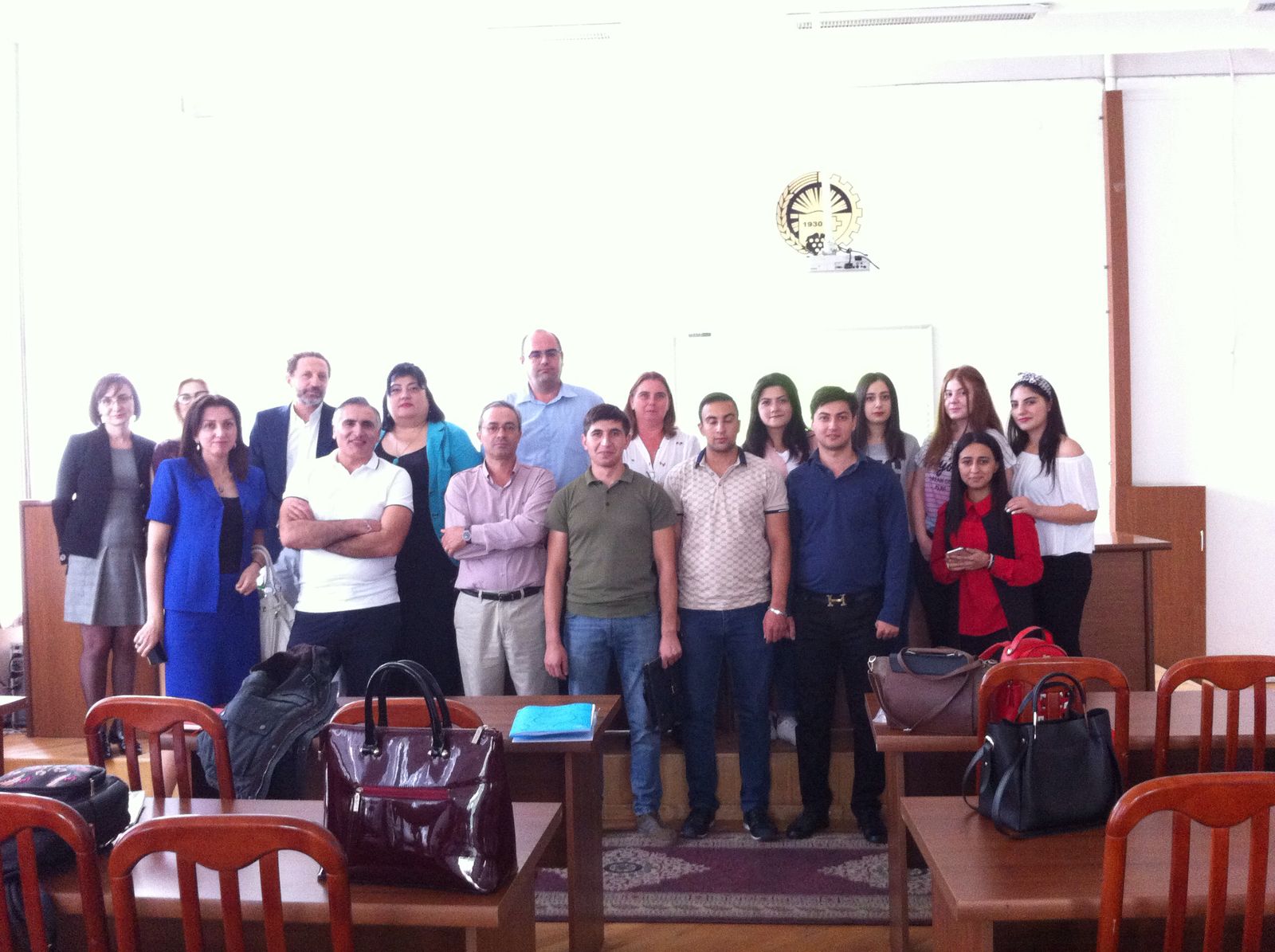 The director of the School of Engineering of Orihuela (EPSO) at the Miguel Hernández University of Elche (UMH), Ricardo Abadía, EPSO Deputy Director of Infrastructure and Communication, Antonio Martínez, and professors Santiago García and María de la Luz García recently visited the Armenian National Agrarian University (ANAU) to implement the orchard and farm training project. While there, the UMH delegation also talked about an EPSO program for integrating students with functional diversity. Their action was funded by the European Union and it is part of the Erasmus+ K107 executed by the Vice Rectorate for International Relations.
This project's educational objective is to help Armenian students attain the professional competencies necessary for managing a technological and commercial agribusiness operation similar to what they may find in the labor market after their university education. This project is having a significant impact in improving the learning outcomes of EPSO students, and it has been recognized by the UMH as a Teaching Innovation Project.
More than 60 ANAU students and faculty attended the sessions given by the UMH delegation during the first week of October, and the Armenians expressed their interest in collaborating in the project and undertaking mobility stays in Orihuela at the EPSO.
The EPSO and ANAU share similar departmental and program structures, and these similarities enable execution of the project, which seeks to create links between both institutions in the fields of agriculture and food, two areas in which both institutions have previous experience.
Moreover, Zarine Poghosyan, a professional from the ANAU Service of International Relations, visited the UMH in early October with the objective of strengthening links between both universities. During her stay, Poghosyan met with UMH International Relations personnel to advance existing collaboration programs. This action is also part of the Erasmus+ K107 project.