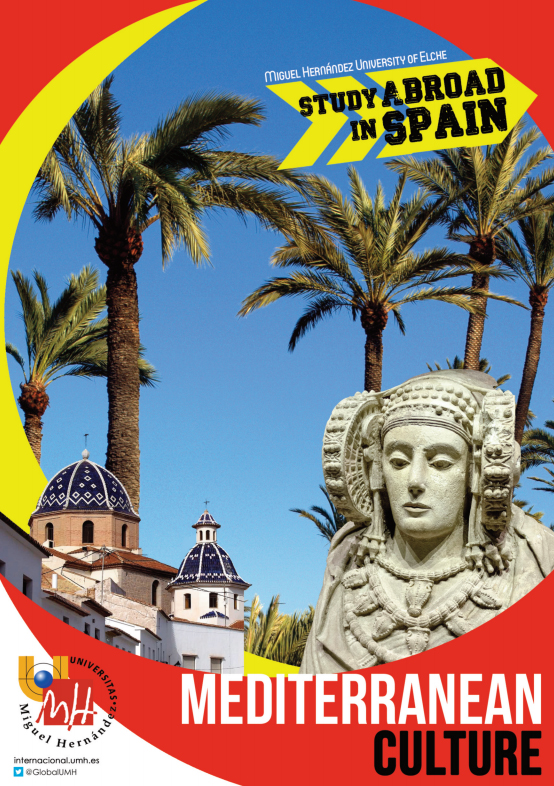 The Vice Rectorate for International Relations at the Miguel Hernández University of Elche (UMH) has launched the Study Abroad program Mediterranean Cultural Studies. This program will allow foreign students and instructors to improve their level of Spanish and understanding of Mediterranean culture by taking part in various activities in Elche, Alicante, Altea, Benidorm, and Orihuela. José Luis González, UMH Associate Professor of Journalism and Deputy Vice Rector for International Relations, is coordinating the program.
"The objective is to promote cultural icons of the province of Alicante so foreign university students and faculty experience them firsthand, in a practical and entertaining manner, thereby strengthening Mediterranean culture," he explains. In this sense, the Study Abroad program is designed to take advantage of the possibilities offered by the different UMH campuses and their surroundings. The program lasts six weeks, and its activities range from the realms of tourism to culture, passing through gastronomy, the economy, literature, and art.
To accomplish this, the program is collaborating with various entities within the province, including various UMH chairs and the American Language Institute, which manages foreign study programs and which has signed an agreement with the UMH. Armando Miguélez, Director of the American Language Institute, has already publicized the Mediterranean Cultural Studies program at university encounters in Washington and Louisiana, and is currently negotiating with several North American universities about the possibility of including it in their foreign exchange programs.
The launch date for the UMH Study Abroad program is planned for May 2017.
For further information, go to the following link: http://internacional.umh.es/en/internacionalizacion/study-abroad/
14 March 2016
Comments off