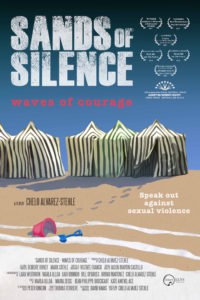 The Vice Rectorate for International Relations at the Miguel Hernández University of Elche is going to screen the documentary, Sands of Silence, by journalist Chelo Álvarez-Stehle. This film, which addresses sexual exploitation, is the result of 15 years of research work on trafficking in Asia and the Americas. The film's objective is to speak out against sexual violence through the testimonies of several women and even their perspectives as survivors. Sands of Silence has won several awards in the United States and Spain.
The screening will take place on Friday, November 24 at 11 a.m. in the studio room of the Innova Building, and its author and director, Chelo Álvarez-Stehle, will attend. This activity is part of the fourth Ryszard Kapuscinski International Seminar on Journalism, Human Rights, Migration and Borders. In this way, one day before the International Day for the Elimination of Violence against Women, the Vice Rectorate for International Relations joins in rejecting sexist violence and demanding greater awareness against sexual violence.
You may consult the rest of the seminar's program here.
6 November 2017
Comments off