Diploma of Spanish as a Foreign Language (DELE)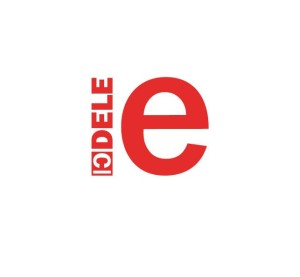 | | | | |
| --- | --- | --- | --- |
| CALL | DATE OF WRITTEN EXAMINATION | REGISTRATION DEADLINE | EXAMINATIONS OFFERED |
| February | February 8, 2019 | January 9, 2019 | General: A2 |
| May | May 25, 2019 | March 27, 2019 | General: A2, B2, and C1 |
| October | October 4, 2019 | August 21, 2019 | General: A2, B1, B2 |
Diplomas of Spanish as a Foreign Language (DELE) are official titles that certify degrees of competence and mastery of the Spanish language, conferred by the Instituto Cervantes on behalf of Spain's Ministry of Education, Culture and Sport. There are five annual calls for DELE examinations, occurring in the months of April, May, July, October, and November. The Miguel Hernández University of Elche is an examining center for the Instituto Cervantes, and is therefore authorized to offer these examinations. The calls offered at the UMH in 2019 are those of February (whose registration deadline has already passed), May, and November.
Registration
All DELE examination registrations are completed on the Instituto Cervantes webpage. In order to accomplish this, you must register on the portal and follow the instructions on this page, where how to pay the examination fees is also explained; also shown is the list of examining centers for both the DELE exam (Diplomas of Spanish as a Foreign Language) as well as the CCSE (Constitutional and Sociocultural Knowledge of Spain). In order to gain Spanish citizenship, aspirants must pass the CCSE examination, and aspirants whose native language is not Spanish must also pass the DELE level A2 examination.

Service of International Relations
Edificio La Galia, primera planta (second floor)
Avda. de la Universidad, s/n
03202 Elche (Alicante), Spain
Tel: +34 96 665 8710
Fax: +34 96 665 8705
E-mail: lingua@umh.es

Examination fees
Level A2: 130 euros
Level B1: 160 euros
Intermediate Level B2: 190 euros
Advanced Level C1: 205 euros
Necessary documentation for taking the exam
– Stamped copy of the Registration Form (Hoja de Inscripción).
– Passport or photo ID (the same one used to register).
– Official exam call, sent from the Miguel Hernández University of Elche.

Examinations
The examination consists of five parts, organized into three groups. Click here to consult the structure of the examination.
In order to receive A Diploma of Spanish as a Foreign Language, a passing grade must be earned for each group in the same examination call.
In order to prepare for the examination, you may consult examination models here or by taking courses from the Instituto Cervantes.

Notification of examination results
The Instituto Cervantes publishes the examination results approximately three months after the date of each exam.

Further information
You may consult the frequently asked questions and other information on the Instituto Cervantes webpage.