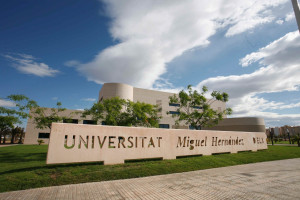 The Service of International Relations, Development Cooperation and Volunteerism manages the policies and international strategies set by the Miguel Hernández University of Elche (UMH) for strengthening and expanding its international presence. Furthermore, this unit is responsible for the mobility of students, faculty, and staff, and it provides language support for the university community. What's more, it promotes the realization of solidarity actions through the Development Cooperation and Volunteerism Area.
The UMH offers a total of 25 bachelor's programs, 48 master's programs, 16 doctoral programs, and many continuous education programs. It maintains 371 international agreements with other universities.
The balance of mobility at the UMH for the 2014-2015 academic year resulted in 205 outgoing students on international exchange programs and 244 incoming international exchange students.