Presentation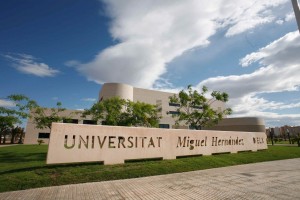 The International Relations office (ORI) is the administration unit responsible for the development of actions directed at the Miguel Hern├índez UniversityÔÇÖs (UMH) international activities: student, teacher and administration staff mobility, administration and implementation of academic agreements with foreign institutions, and the organization of language courses.
These languages courses are not only available to members of the UMH community but also to those who are completing a placement at our university. Furthermore, they can take an exam at the UMH to obtain the Diploma in Spanish as a Foreign Language (DELE) from the Cervantes Institute.
Foreign students who choose the UMH as their university will find the information and help necessary to facilitate their arrival at our university, and for their stay to be beneficial on both an academic and personal level.