Global UMH Magazine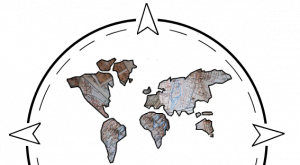 Global UMH magazine highlights the activities at the Vice Rectorate for International Relations and the Service of International Relations, Development Cooperation and Volunteerism alike.
Issues of this periodical are published in both paper and electronic formats, it may be read on any device anywhere, and paper copies of Global are distributed to all UMH units.
Global UMH is bilingual, published in both Spanish and English. The publication serves like a UMH cover letter so university community members who travel to foreign universities may demonstrate the services our university provides; likewise, visitors to the UMH may take a copy as it provides relevant information about this university at a simple glance. Global also includes testimonials from university students, faculty, and staff who share their experiences.
Global UMH No. 8
To download the PDF version of this magazine, click here (30 Mb .pdf)
Global UMH No. 7
Global UMH No. 6
Global UMH No. 5
Global UMH No. 4
Global UMH No. 3
Global UMH No. 2
Global UMH No. 1
If you would like to participate in future issues, you may write us an email to . If you are a UMH community member who has undergone a mobility program, volunteered in Rwanda, has begun an internationalization action, or has a project you would like to tell us about, Global UMH is your outlet. The publication is available for all users via our ISSUU account.
We would like to show our most sincere appreciation for everybody who has helped make every issue possible by sitting for interviews, giving testimonials, attending acts, and/or sending photographs.