UMH ANNOUNCES TWO PLACES DIRECTED AT STUDENTS TO PARTICIPATE IN AN INTERNATIONAL PROJECT ON CLIMATE CHANGE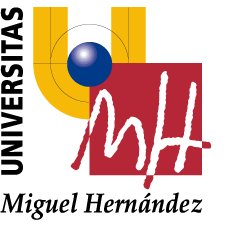 The Vice Rectorate for International Relations of the Miguel Hernández University of Elche has announced two places to participate in the Capacity Building in the Field of Youth project of Capacities for Climate Change (C4CC), wherein the UMH participates along with other institutions and whose aim is for young people from different countries to discuss the importance of policies and strategies of climatic adaption.
Students in UMH programs or graduates with UMH bachelor's, master's, or doctoral degrees are eligible, and those related to the Bachelor's in Environmental Science and Bachelor's in Agro-Food and Agro-Environmental Engineering will be given preference. A minimum B1 level in English is required.
Program conditions and remaining information may be consulted in the call's complete text. Applications must be submitted to the UMH Office of Documentation, Archives and Registry or its auxiliaries until June 13, 2016.