Student visas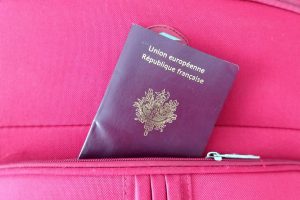 Foreign nationals who receive authorization to remain in Spain for periods longer than 90 days and whose sole or main purpose is to carry out any of the following non-working activities must apply for a visa before they travel to Spain and then, upon arrival to Spain, request a Foreigner Identity Card (TIE). These activities include:
Completion or extension of education at an authorization educational center in Spain in a full-time program that leads to the conferral of a diploma or certificate of studies.
Carrying out research or training activities without prejudice to the special regimen of investigators.
Participation in a student mobility program to follow a secondary and/or baccalaureate education program at an officially recognized teaching or scientific center.
Carrying out non-working internships at an officially recognized organism, public or private entity, or vocational training center that is within the framework of agreement created for said purpose.
Provision of volunteer activities within a program that pursues objectives that are general in nature.
Students from the following countries do not need a visa PROVIDED THEIR STAY DOES NOT EXCEED 90 DAYS:
Europe: EU member states, Andorra, Monaco, San Marino, The Holy See.
Americas: Argentina, Bolivia, Brazil, Canada, Chile, El Salvador, Guatemala, Honduras, Mexico, Nicaragua, Panama, Paraguay, United States, Uruguay, Venezuela.
Others: Australia, Brunei, Israel, Japan, Malaysia, New Zealand, Singapore, South Korea.
For stays in Spain that are going to exceed 180 days, students must apply for a student visa and, once in Spain, they must request a Foreigner Identity Card (TIE) within 30 days upon their arrival.
For stays in Spain lasting between 90 and 180 days, students must apply for a student visa, but requesting a Foreigner Identity Card for studying is not necessary; in these cases, a student visa is sufficient.
Students whose country of origin does not appear in the preceding list must apply for a student visa and, once they arrive within Spain, must request a Foreigner Identity Card within 30 days upon their arrival.
---
Visa
A visa is applied for exclusively at the Embassy of Spain or a diplomatic mission in the applicant's country of residence. Interested students must be aware of the time required for obtaining said visa in order to receive it on time, before beginning the trip.
Required documentation for applying for a visa includes:
Visa application form, duly completed with capital letters (available at the embassy or consulate).
Four recent passport-size photographs, adhered to each of form's four pages.
A passport that is valid for a minimum of 120 days (original and 1 photocopy of its first three pages, along with the page that shows that it has been renewed, if necessary).
Documentation (original and one photocopy) that accredits compliance with the following requirements:

Having been formally admitted and pre-registered as a student or investigator at a public or private center or establishment, authorized and/or recognized by the relevant authorities, wherein you must study or carry out your research as a main activity, with a schedule that entails attendance and for a period of not less than 3 months, in accordance with an approved curriculum or research plan.
Possess guaranteed economic means necessary for covering the costs of your education, as well as expenses during the stay and return home to the country of origin (through savings, credit, support from parents or tutors, etc., accredited by bank statements, fixed-term deposits, payroll receipts, etc.), or the grant nomination letter that shows the economic conditions of the grant obtained.
Have medical insurance.
Medical certificate by a professional authorized by either the embassy or consulate.
Certificate of criminal record that states that the student has no criminal record.
We recommended checking this list with the corresponding Embassy of Spain in case changes are made to the documents that must be submitted.
Upon arrival to Spain AND WITHIN 30 DAYS, each student must go to the Oficina de Extranjería de Alicante and present the documentation necessary for obtaining the Foreigner Identity Card.
Oficina de Extranjería address:
Calle de la Ebanistería, 4
03008 Alicante, Spain
Telephone: +34 965 01 93 00
consultor.com/oue
---
Foreigner Identity Card for studying
Documentation to present at the Oficina de Extranjería de Alicante includes:
Photocopy of passport.
Photocopy of student visa (type D).
Program enrollment letter (provided by the Centro Superior de Idiomas, Sócrates, faculty, or CEDIP "Centro de Estudios de Doctorado y Posgrado").
Guarantee of economic means: bank statements, photocopy of credit card, traveler's checks, letter from parents presented at the consulate, grant nomination letter.
Two color photographs against a white background.
Healthcare guarantees, copy of insurance card.
The Oficina de Extranjería de Alicante will issue one card for the period of the course/program. If afterwards you continue with your studies for an additional period, you must renew the Foreigner Identity Card for studying by providing proof that you have passed the preceding course/program and show the registration or enrollment for the subsequent course.