Welcome Days 2020/2021
Welcome Days!
Welcome to Miguel Hernández University!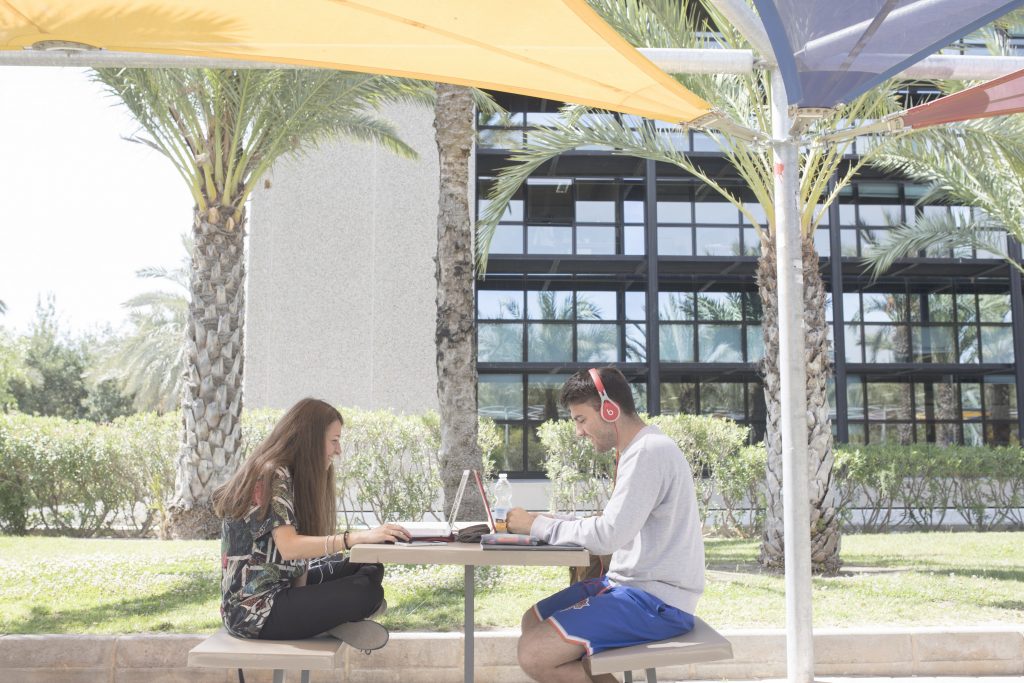 (30/07/2020) Everything has been different with Covid, and we cannot greet you in person, but nonetheless we want to welcome you as warmly as ever to the UMH!
Go ahead, sign up the registration form for the WELCOME WEEK and we will give you lots of tips to make the most of your international experience with us here at the UMH.
The only requirement is that you are admitted as an incoming student at this university.
For five days during the second week of September 2020, we´ll be waiting for you from 9 to 10:30 every morning to help you getting to know our university, our students´management services and the staff working with them, accommodation, sports and health facilities, libraries, cafes and restaurants, the cultural offer and our Erasmus Club, everything to help you blend in and meet those who will be your partners and classmates for the next course.
We have prepared virtual meetings through GOOGLE MEET along with lighter activities, in sessions of just over an hour daily that we hope will be enjoyable and of interest to you.
You only need to register using THIS FORM and we will send you your INVITATION to join the daily MEET sessions from September the 7th to the 11th.
What are you waiting for?
See you on GOOGLE MEET on SEPTEMBER the 7th!



NEW (07/07/2020): Academic situation for international mobility students for the 2020-2021 academic year:July 2020 COVID-19 letter to university student partner (137Kb .pdf)
WHERE TO FIND US
Service of International Relations, Development Cooperation and Volunteerism
La Galia Building. First floor.
Avenida de la Universidad, s/n
03202 Elche, Spain
Phone: +34 96 665 8710
Email: