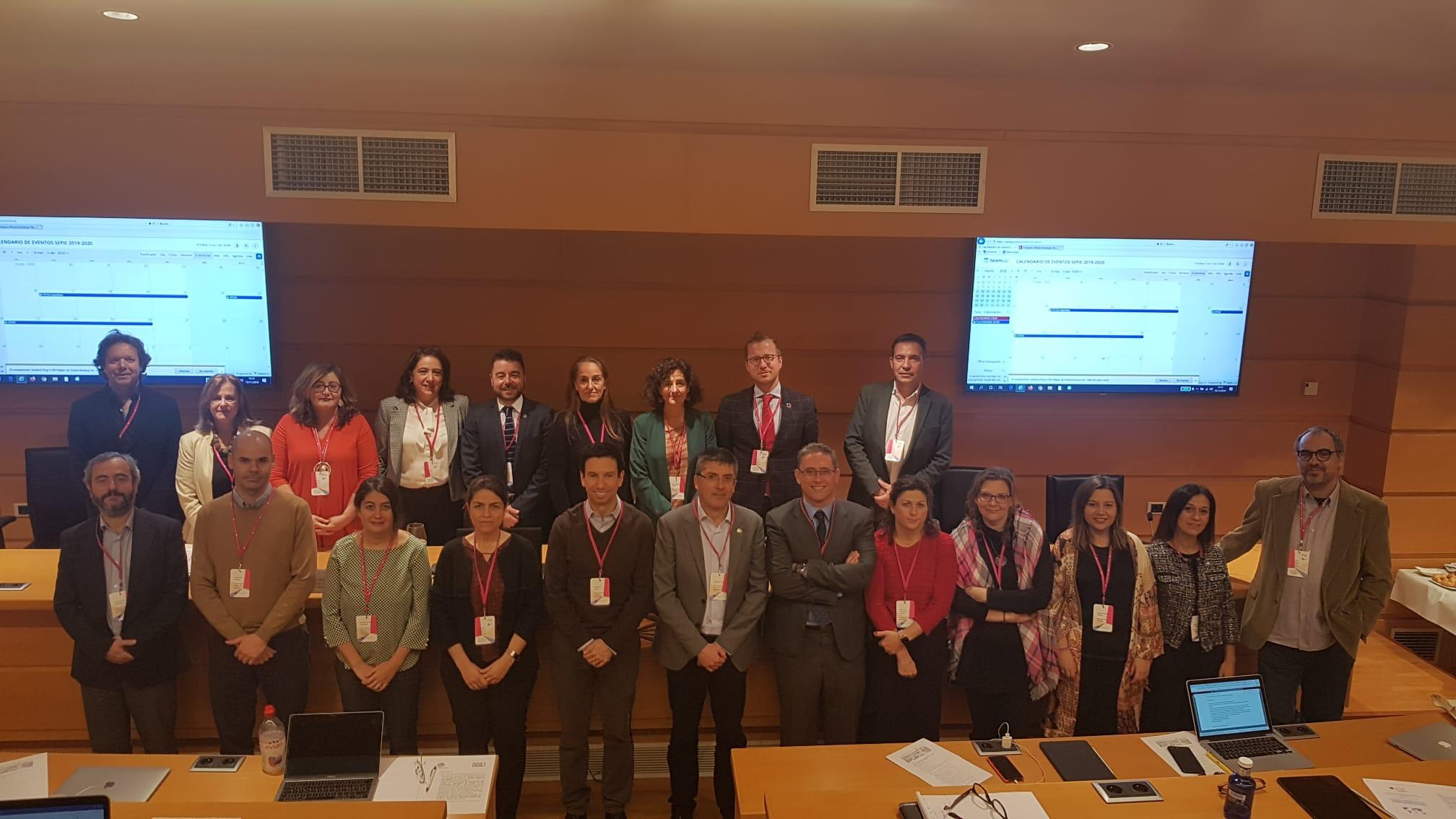 Senior representatives on international promotion have completed the Second Training Workshop on International Promotion of the Spanish University System, which was held at the University of A Coruña. This meeting built upon the successes attained at the first such workshop, which took place at the University of Málaga.
Included among workshop participants were Inma Blaya, Director of the Service of International Relations, Development Cooperation and Volunteerism at the Miguel Hernández University of Elche (UMH), and José Luis González, UMH Deputy Vice Rector for International Relations & International Projection.
The workshop aim was to improve coordination in the design and execution of international promotion actions of the Spanish university system, as well as enhance possibilities for the universities themselves to take advantage of such actions and tools. To accomplish these, workshop participants proposed three objectives:
First, advance improvements in the transfer of communication and information between universities and national promotion stakeholders.
Second, further joint design actions of promotional strategies.
Third, analyze potential training paths in matters of promotion that might be useful for internationalization offices and vice rectorates.
In the meeting's inauguration, Julio E. Abalde Alonso, Rector of the University of A Coruña and President of the Commission of CRUE Managers – Spanish Universities, highlighted how "universities must work on consolidating an international Spanish university system in order to increase the international presence of [Spanish] universities and increasingly attract more foreign students." For her part, Coral Martínez Íscar, Director of SEPIE (Spanish Service for the Internationalization of Education), pointed out "the hard work that the teams of international relations at each university do in terms of consolidating the Spanish university system and for that matter, Spain." Finally, Sebastián Bruque Cámara, Vice Rector for Internationalization at the University of Jaen and President of the Internationalization Work Group of CRUE – Internationalization and Cooperation, emphasized "the firm commitment by universities to continue working together to promote the Spanish university system via CRUE – Internationalization and Cooperation."
Throughout the course of the workshop, there was debate and work on, among other issues, good practices and trends at international universities on international promotion, focusing especially on the German, French, and Anglo-Saxon models, the use of digital tools as a method for enhancing Spanish international presence, and the lessons that can be learned in terms of promoting the Spanish university system in relation to the Brexit process of the United Kingdom as it leaves the European Union.
Moreover, work was also done on the role of Spanish diplomatic representatives to catalyze international promotion of the system, and an analysis of and improvement proposals were made regarding the presence of the Spanish university system at international promotion events.
Also participating at the workshop were representatives from the Spanish Ministry of Education and Vocational Training, SEPIE, foreign educational entities, and organisms such as Campus France, the British Council, the German Academic Exchange Service, in addition to private businesses.
21 November 2019
Comments off