DEVELOPMENT COOPERATION PROJECT ADDRESSES CHRONIC KIDNEY DISEASE IN NICARAGUA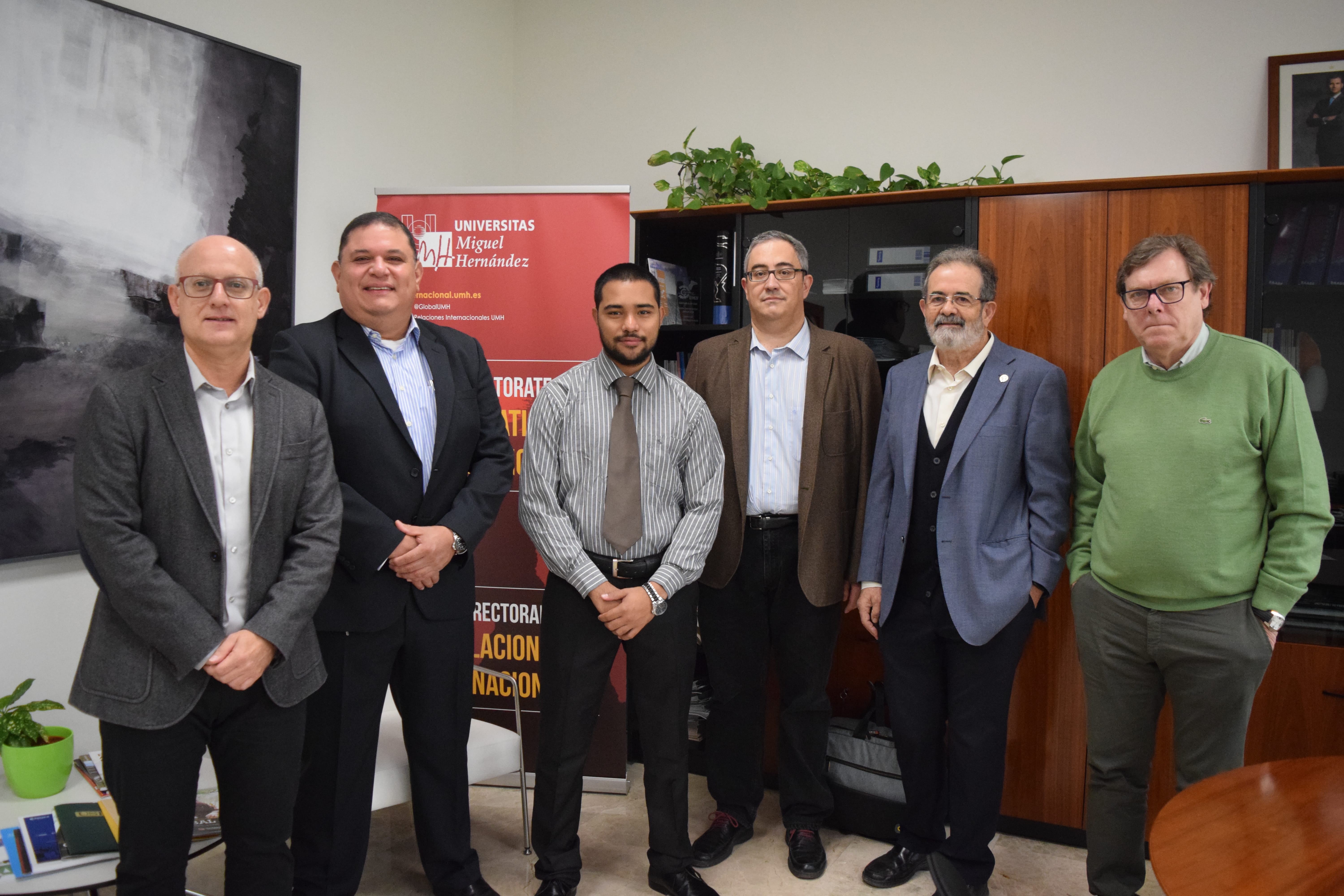 The Miguel Hernández University of Elche (UMH), through the Development Cooperation and Volunteerism Area of the Vice Rectorate for International Relations, is engaged in the Training and Education on Prevention and Diagnosis of Environmental Factors and Health in Nicaragua project. This work aims to improve the capabilities of Nicaragua to address chronic kidney disease, an environmental health problem that affects all of Central America.
Since October, researcher and physician from the Medical Area of the National Autonomous University of Nicaragua and Center for Investigation on Health, Work and Environment, Ariel Arias, has been working on the project at the UMH. These efforts are providing him with the technical expertise for early detection that enable understanding and diagnosing that disease's primary causes, to subsequently pass on strategies and methodologies in Nicaragua and its surrounding countries. The project arose through collaboration with Nicaraguan investigator, Roberto Ruiz, who completed his PhD at the UMH, and is currently a researcher at this university's Institute of Bioengineering.
On November 8, UMH Professor Emeritus and that project's coordinator, Eugenio Vilanova, along with investigators Ariel Arias and Roberto Ruiz, and UMH Associate Professor of Toxicology, Miguel Ángel Sogorb, met with the Vice Rector for International Relations, Vicente Micol, and Development Cooperation and Volunteerism Area Director, Juan José Ballesta. In this meeting, they discussed work that has been completed as well as future actions to carry out. Micol and Ballesta also highlighted UMH interest in cooperating with Central America in training projects and capacity building on issues concerning environmental health.
This project is funded by the Generalitat Valenciana through the 2017 University Development Cooperation Agreement signed by the UMH and the Consellería of Transparency, Social Responsibility, Participation and Cooperation. It is part of the Right to Universal Public Resources (Health, Education, Water, and Sanitation) strategy established in the 2017-2020 Master Plan IV of Valencian Cooperation. Moreover, the project is aligned with Goal 3 (Ensure healthy lives and promote well-being for all at all ages) of the 2030 Agenda for Sustainable Development adopted by the United Nations.