CLUB ERASMUS BRINGS TOGETHER MORE THAN 120 STUDENTS TO ITS INTERNATIONAL DINNER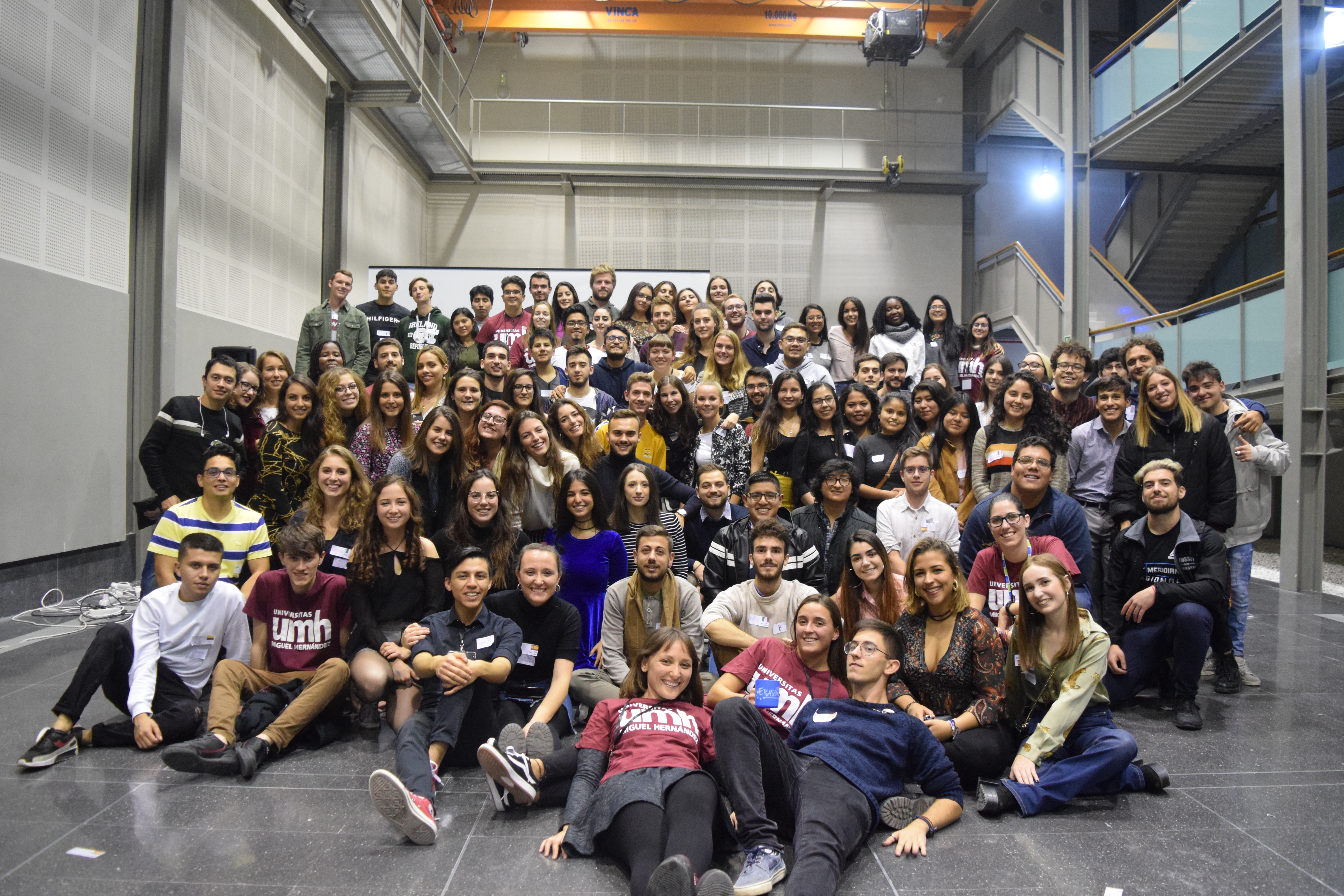 The UMH Erasmus Club Experience, managed by the Vice Rectorate for International Relations and the Delegation of Students at the Miguel Hernández University of Elche, held an international dinner for the entire incoming university community and their buddies. This event enabled more than 120 students currently at the UMH on Erasmus+, SICUE, and Destino exchange programs, along with local UMH students who form part of the Buddy program, to get to know one another better and enjoy an intercultural celebration.
Their get together featured different dynamics and there were exhibitions of dances from countries such as Mexico, Germany, and Spain. The traditional world food contest also took place, wherein the participants presented samples of gastronomy from their countries of origin. Ultimately, after a popular vote, Peru, Brazil, and Italy were proclaimed the winning teams.
This event was well received by those in attendance, who pointed out its smooth organization and budding atmosphere that grew throughout the meal. Additional activities are expected that will enable further integration into university life and advance these new international friendships